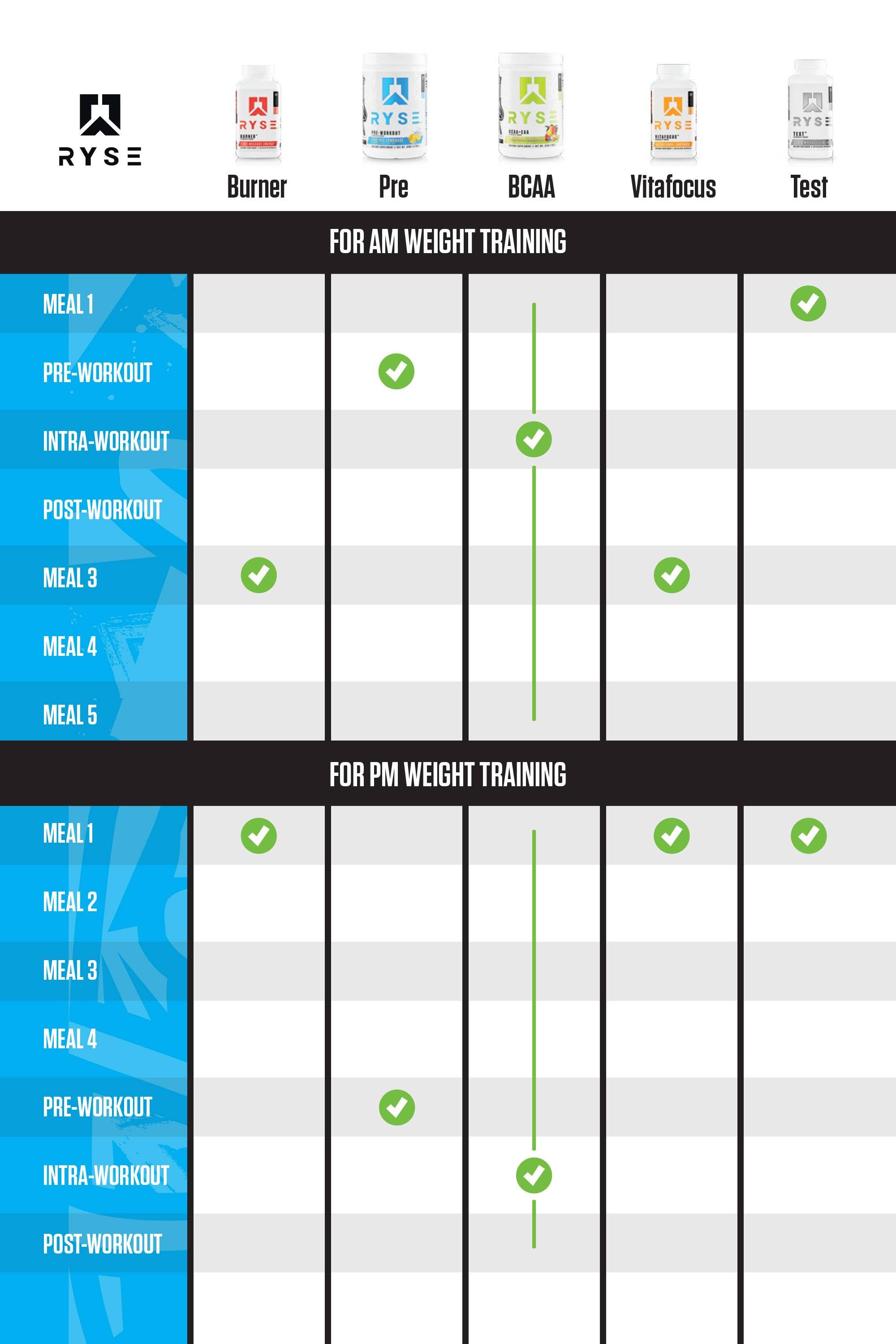 One thing we used to notice in average BCAAs was the uncomfortable jitters that come from dehydration. So the team at RYSE put our heads together and got rid of them!
The RYSE BCAA + EAA blend keeps you healthy and hydrated with Patented CocOganic® Coconut Water while simultaneously giving you EVEN BETTER endurance and recovery than your conventional BCAA.
Work out hard, feel your best, FUEL YOUR GREATNESS.
FULL TRANSPARENCY
Our products and labels are fully transparent with no proprietary blends, EVER!
Patented Ingredients
Ryse® uses only the highest quality ingredients, many are patented.
Informed Choice
Manufactured in an informed Choice Facility. You'll ALWAYS get what the label says.