Whats Included:
1) Pre-workout 
There are so many preworkouts out there it's sometimes hard to keep track. What makes RYSE Preworkout better?
6 grams of Citruline for optimal blood flow, 1g of taurine and arginine for prolonged endurance and oxygen capacity, and 2g of PATENTED, CarnoSyn® beta-alanine, which supports long-term muscle retention.
And best of all, none of those proprietary blends that keep you guessing.
2) BCAA + EAA 
One thing we used to notice in average BCAAs was the uncomfortable jitters that come from dehydration. So the team at RYSE put our heads together and got rid of them!
The RYSE BCAA + EAA blend keeps you healthy and hydrated with Patented CocOganic® Coconut Water while simultaneously giving you EVEN BETTER endurance and recovery than your conventional BCAA.
Work out hard, feel your best, FUEL YOUR GREATNESS.
3) RYSE Testosterone Booster
RYSE Test Boost is one of the most potent formulas we have created. We choose the highest quality ingredients, with health as our number one priority behind effectiveness.
Nothing about this product is weak! We packed in so many essential ingredients, we had to make the serving size 4 pills just to get it all in!
4) RYSE Time-Release Burner 
RYSE Burner was formulated with one goal in mind: to put fat cells in its sights and focus on long-term burn. That's why our burner includes Time-Release VitaShure® Caffeine for sustained energy, and TeaCrine®, a unique form of theacrine that starts working right away.
You'll only need to take one a day, and with 3 different nootropics included in this blend, you'll have your best, most focused brain activated the whole time.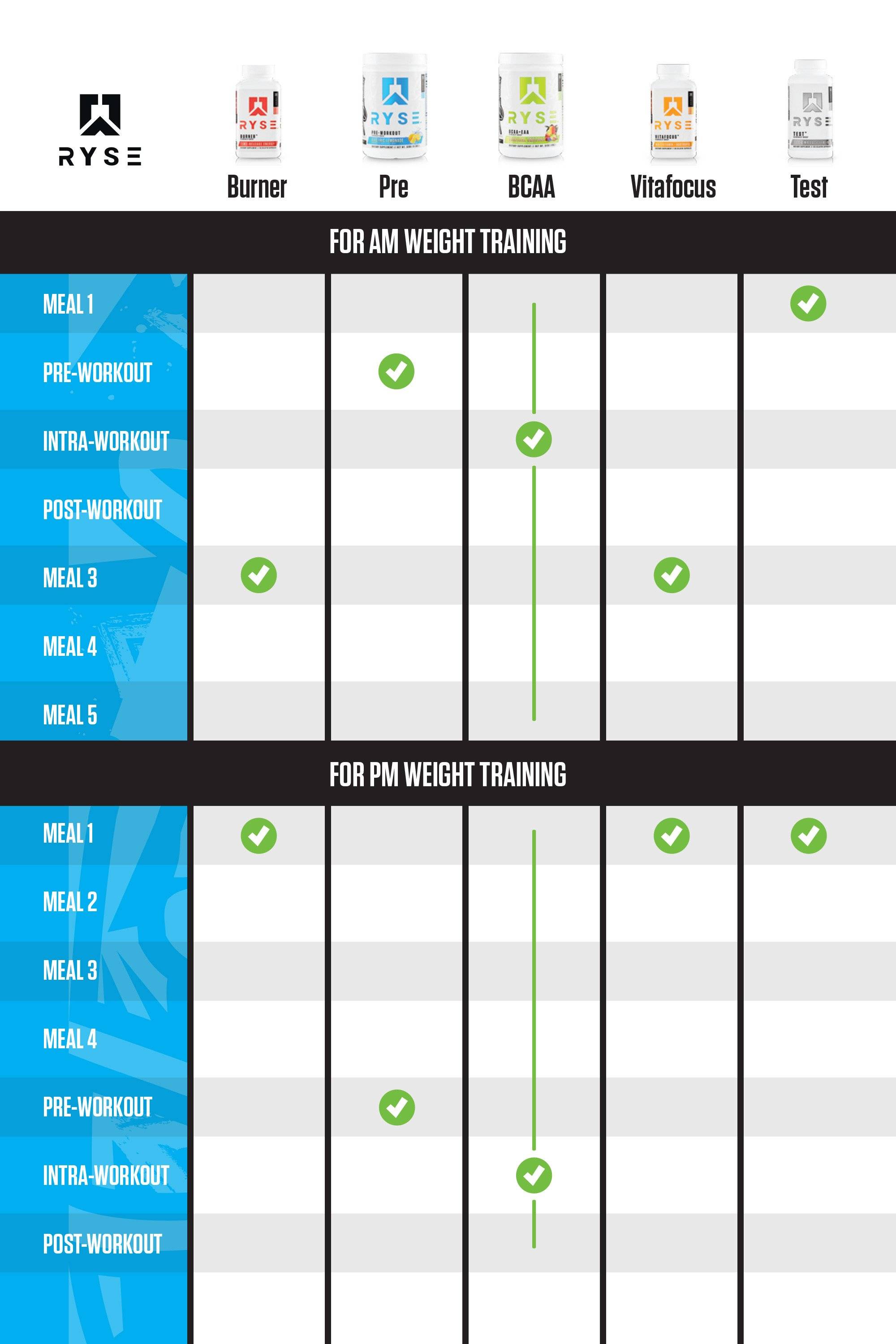 FULL TRANSPARENCY
Our products and labels are fully transparent with no proprietary blends, EVER!
Patented Ingredients
Ryse® uses only the highest quality ingredients, many are patented.
Informed Choice
Manufactured in an informed Choice Facility. You'll ALWAYS get what the label says.