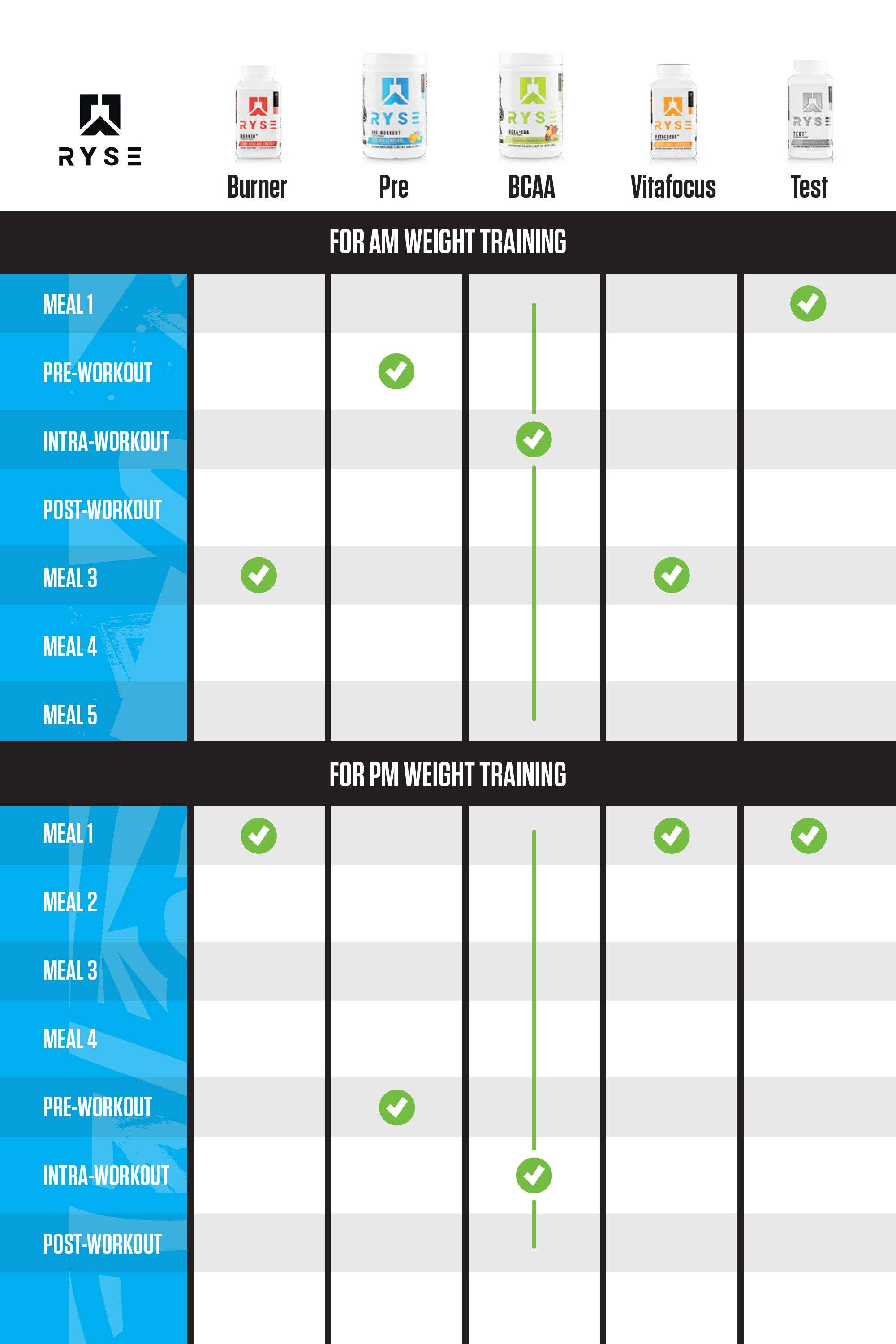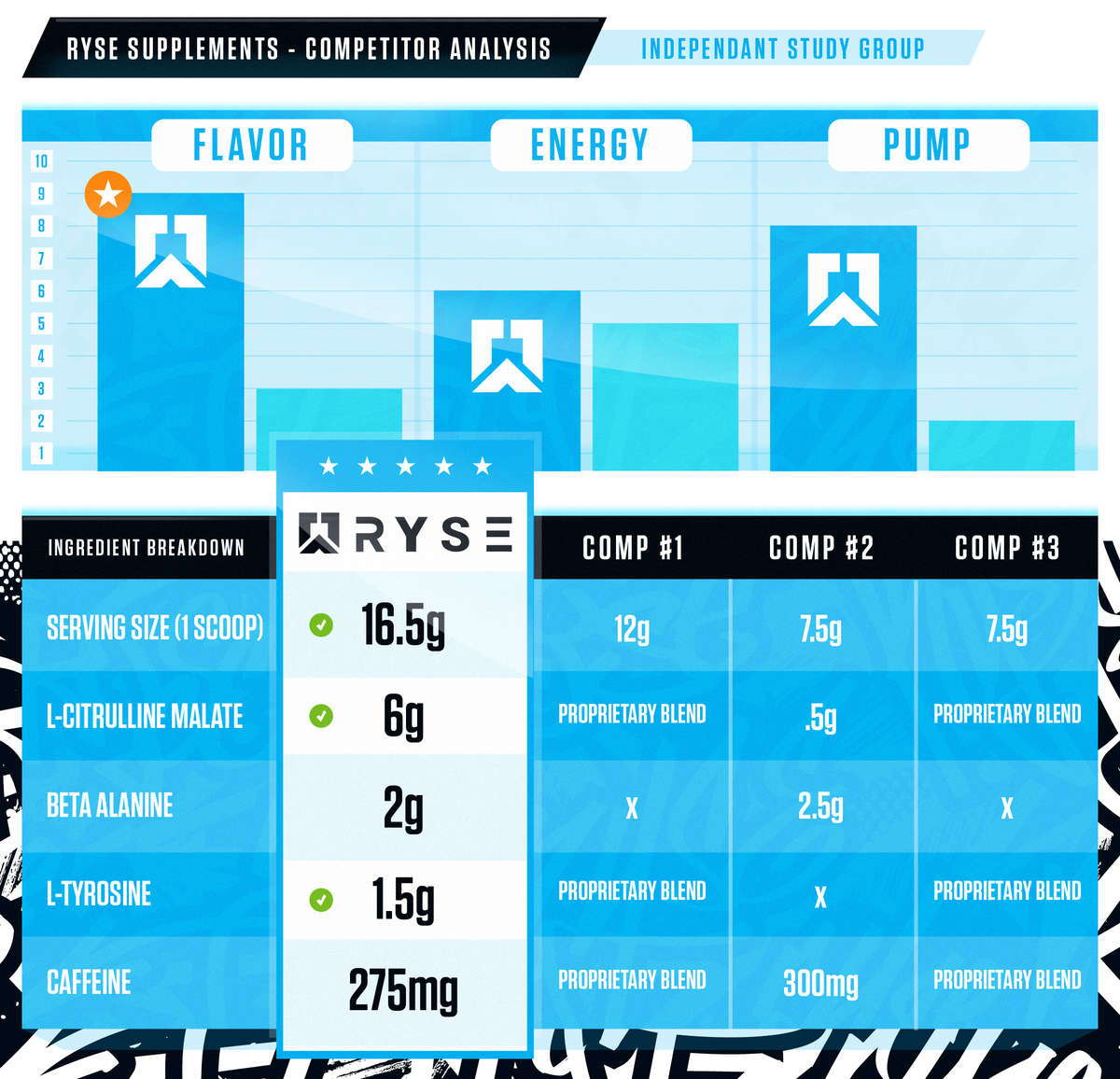 There are so many preworkouts out there it's sometimes hard to keep track. What makes RYSE Preworkout better?
6 grams of Citruline for optimal blood flow, 1g of taurine and arginine for prolonged endurance and oxygen capacity, and 2g of PATENTED, CarnoSyn® beta-alanine, which supports long-term muscle retention.
And best of all, none of those proprietary blends that keep you guessing.
FULL TRANSPARENCY
Our products and labels are fully transparent with no proprietary blends, EVER!
Patented Ingredients
Ryse® uses only the highest quality ingredients, many are patented.
Informed Choice
Manufactured in an informed Choice Facility. You'll ALWAYS get what the label says.